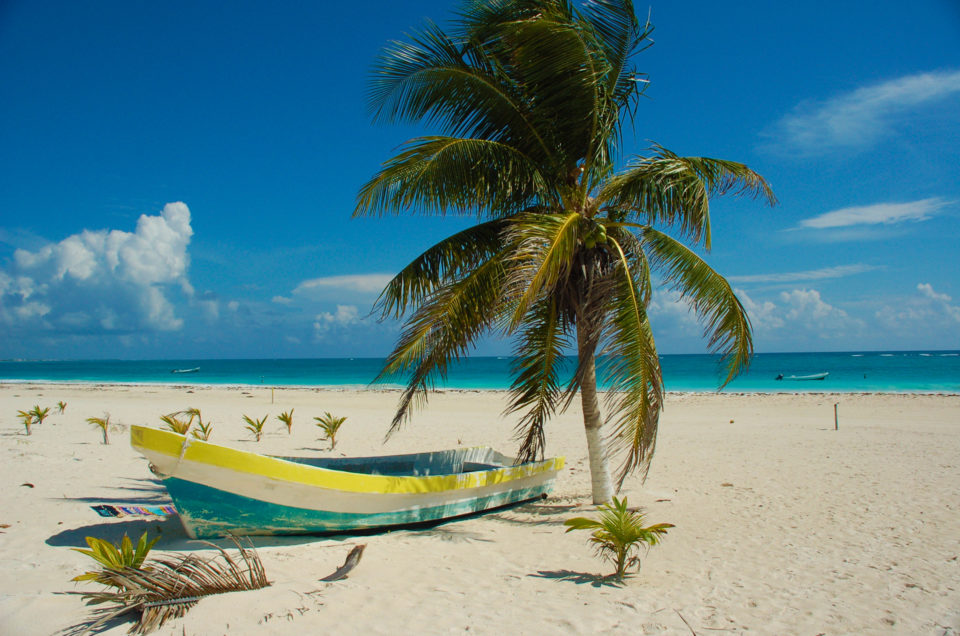 Dear Rogers Travel:
Just had to write and say thank you, we had a fabulous vacation, I want to go back as soon as possible! We stayed at the Sandals Whitehouse European Village and Spa, in Whitehouse, Jamaica, June 23rd to June 28th. It was spectacular from beginning to end. A true vacation, we came home relaxed and refreshed.
Going to see the Travel Consultants at Rogers Travel Agency [RogersTravelAgency.com] who are Sandals Specialists really paid off, after spending a few short minutes talking with us, they knew exactly what we wanted and needed.We wished for a beautiful walk-able beach in a secluded location and we got it, we walked 2 miles every morning, no other resorts could be seen, just lust-green rolling hills and the Caribbean blue water. Next we hoped for delicious food and "no problems mon," and we got that too.Our journey began by taking a Jet Blue direct flight from JFK to Montego Bay, Jamaica, the flight was on time [3hrs 10 min gear up to gear down, enough time for a movie] and we only spent 20 minutes to clear security, then a short walk brought us to the Sandals/Beaches greet and comfort storefront. Where our bags were immediately tagged by Sandals staff and looked after by an Airport Porters, who escorted us to our transport. After a cool drink we boarded a large windowed van with 10 others and headed south through Montego Bay to Whitehouse. Sandals Whitehouse is called the "The Jewel of the South Coast" because it nestled on 500 acres of untouched property, 50 acres is the Sandals Whitehouse European Village and Spa.
The trip is about an hour and 30 minutes; the driver shared with us the name of the towns along the way, pointing out the change in towns by the uniforms we saw on the school children, along the way. The first 45 minutes showed a country side with citrus groves, sugar cane fields, and roadside stands painted in colorful Caribbean colors. We laughed some stands could only house one to two stools for customers. Forty-five minutes into the trip the driver polled the group to see if a rest stop at a designated stand with restrooms and cool drinks was necessary but our group voted to push on. The last part of the trip was winey and a little bumpy, but the scenery was beautiful. We were greeted with cold towels that smelled of lemongrass and a glass of champagne. As you rested in over-stuff chairs you couldn't help notice the grandeur of the building, this was some feat building this resort in such a picturesque but rural setting.
We were escorted from the lobby to concierge office, checked in and then off to our room, a beautiful ground floor room that walk out on to a patio, with vine covered pergolas, large garden beds and a hot tub with the Caribbean sea just beyond it. The room itself was beautifully appointment, with a huge four poster bed, couch, desk, stocked frig and bar, flat screen and small patio. We had our own air conditioning that kept the room chilled so you could sleep with a comforter. The bed was amazingly comfortable and sheets were very soft.
We were provided a resort newsletter each day [The Daily Breeze] it was slid under our door in the evening and showed you all that you could do the next day. You could participate as much or as little as you wanted. One day we pulled up a chaise under a palm covered umbrella slept and read and another I participate in Jamaican cooking lessons, played pool bingo and beach volleyball. Beware that if you prefer a quite experience or a lively one the resort has sections for both. The Main Pool and French section has have swim up bars and games, the Dutch is a quiet pool, and a bar but no noisy blenders. If you like water sports, the staff besides keeping the beach, organized and spotless, let you join them for a hobbie cat ride or help you take a ride on your own. You could kayak, paddle board, wind surf, sail, snorkel, scuba or just swim out to a platform and sunbath. This resort also has great tennis courts, a gym, an aerobic studio, and indoor racquet ball court; I started my mornings with the gym once I sampled the food.
Now let's talk food, it was all fabulous, most mornings we started with coffee in our room, then a stop at the Café De Paris that served flavored coffees and pastries 12 hours a day, then off to the Bayside for the largest breakfast buffet I have ever seen. You could do just yogurt, fruit, cereal and toast or go bigger. They had two omelet stations, a waffle, pancakes, French toast, bacon and sausage station, and desert table. At each meal they served Jamaican favorites. We sampled it all it was delicious. Lunch we wandered down to Bluefield's Beach club in the French village for Jerk Chicken and salad or enjoyed a light salad and sandwich at Bayside's. A late lunch Pizzeria was available at Giuseppe's. Dinner was my favorite we would have a glass of Chardonnay and listen to music and enjoy one of the 6 restaurants. Giuseppe's had a savory antipasti bar, lasagna with béchamel and meat sauce and crème brulee. Jasmine's was my favorite, with crab and shrimp spring rolls, coconut lemongrass soup, and flying fish steamed in a banana leaf. We had Greek salads and grilled snapper at Neptune's, and an amazing Jambalaya at Eleanor's. My husband is a bit of a chef so we eat well at home he could not stop talking about the meals we experienced. The service was the best that we have experience in all our travels, and meal perfectly executed.
I have to say the staff and the service we received was extraordinary, especially at the Redland Spa. I was greeted with a smile and a "Good Morning My Lady" each day. From the gardeners, maintenance, housekeeping, spa, wait staff it was wonderful, everyone was happy, talkative and ready to please. From requesting a few extra pillows to fixing a hair dryer, or moving a few beach chaise to the shade – it was all "no problems mon or my lady." : )
Thanks again Rogers Travel Consultants, we will see you soon to plan our next escape.
K & M Olsen of NY